The Purpose & Core Values of Woko Loco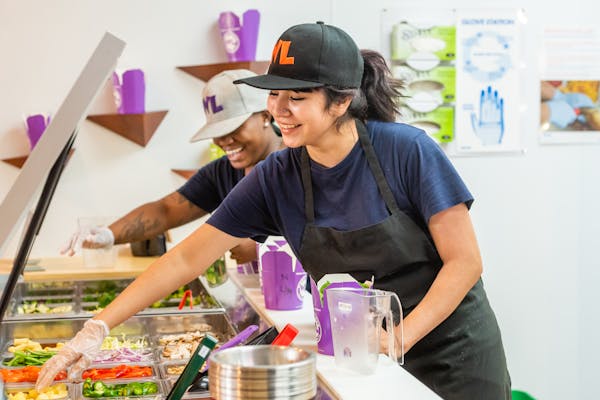 At Woko Loco, our core values and purpose are extremely important to us. Our company was founded with a commitment to be different, to be better, and to not just be any restaurant, but a location that serves and connects humanity. On this blog, we will be giving you more insight into all of our core values: connect as one, believe in yourself, embrace mindfulness, unleash your imagination, cultivate a positive mindset, commit to learning and growing, and be kind to everyone and everything.
Connect as One:
Sometimes, it can be a bit intimidating to find a way to bond with other humans. But if we focus on showing that we really care about the person we are with, it becomes natural. Humans were created to connect, it is our very nature. Every connection with someone, whether it be a friendship, relationship, or quick encounter has served a purpose in our life. We learn so much through the people we meet. Every Woko is expected to connect and communicate openly with each other and the communities who have welcomed us. It's because of these connections that we work harder, think smarter, see clearer, and more forward because every interaction has a meaning.
Believe in Yourself:
We all have incredible talent and power inside us. Being successful in life is all about having the proper belief system in who we are. By truly believing that each of us is unique and special, we will gain the uttermost confidence in ourselves to handle any situation. At Woko Loco, we know how to take risks and push boundaries, even in the face of constant change and adversity. This knowledge comes because we believe in the power of collaboration, we believe in the amazing people around us and we believe in helping others believe in themselves. So, get rid of the fear of making mistakes and believe you can be the best at what you do.
Embrace Mindfulness:
Being mindful means paying attention to the moment, whatever it is we are doing. Not just in the attention to detail or the care we deliver, but also in the service experience we provide. It's our awareness in each and every moment, how we derive joy from our work, our desire to create, the gratitude we express towards one another. Every Woko is expected to take good care of our customers, themselves, and our surroundings with respect and thoughtfulness across all aspects of our approach. When confronted with a choice of methods, plans or partnerships, always choose that which seems to be the most natural way.
Unleash Your Imagination:
We believe in a playful work environment, in allowing our team to think freely and break barriers. We believe in reconnecting with that childlike wonder that makes everything seem new and exciting. As a Woko, you can always think creatively and approach problems with ingenuity, imagination, and true to Austin's culture - a little weirdness. We don't hold back on trying new ideas because Woko Loco was founded on taking risks and when we fail, we assume responsibility, re-imagine a solution, and get back to work. So, let the creative energy work through you and express itself fully in you.
Cultivate a Positive Mindset:
We believe that a positive mindset is our most valuable asset. Whatever we give focused and intense energy to is what we will tend to experience more of. We uphold the notion that the world is full of abundance and is there for us to create, that the future can be better than the present and that we have the power to make it so. Every Woko approaches every day with a cheerful outlook, serves with a smile, embraces change, and ensures that every guest, teammate, and vendor feels welcomed with pure positivity.
Commit to Learning and Growing:
All meaningful change comes from inside. If we want to experience positive change around us, we must first be willing to change from within. We believe the most important investment we can make is in ourselves. We are the books we read, the films we watch, the people we meet, the conversations we engage in...let's choose wisely what we feed our minds. Every Woko sets a high standard for themselves, works hard to live up to that standard and shares what he learns with everyone around him.
Be Kind to Everyone and Everything:
You are human. You fall, you rise, you make mistakes, you get hurt, you live, you learn and so does everyone else. At Woko Loco, there is no one (and no thing) that's undeserving of our appreciation, which is why we strive to empathize with everyone and reciprocate kindness. No matter who we are, how we treat others ultimately tells it all.