Health Benefits of Vegetables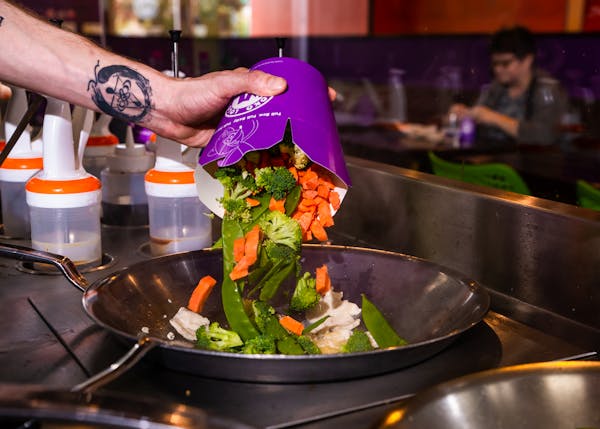 At Woko Loco, we strive to connect with you through food and share information about how you can nourish your body by eating at our restaurant. We thought we would take our first dive into veggies and highlight a few of the most ordered and used ingredients.
Ginger
Ginger can be eaten fresh by the root or in powdered form as a dry spice, making it part of the cardamom and turmeric family. Ginger has a number of health benefits, from digestion to anti-inflammation, to curing colds.
Without a doubt, one of the major health benefits that come with ginger is its gastrointestinal effects. The active components in ginger stimulate digestion and absorption. It also relieves gas by increasing muscular activity in the GI tract. Ginger is high in fiber and helps reduce bacteria in the guy. It is also an anti-emetic agent, meaning it prevents nausea and vomiting, something for which ginger is mostly used around the world.
Ginger has anti-inflammatory properties which are widely used for treating cramps and colds. Aside from these practical uses, ginger's anti-inflammatory properties can reduce the risk of heart disease and reduce cholesterol levels.
Recent studies have also found ginger to contain a substance that helps prevent cancer cell growth as well as improvements in insulin helping people with diabetes too!
Garlic
Most of us know garlic as a great cooking seasoning, just by the mention of it we can smell its delicious taste. What many of us do not know is that aside from providing great taste to almost any meal, it also provides great benefits. Garlic has allicin antioxidant properties, which help lower cholesterol levels and prevent heart disease. Garlic is also known to be a great purifier, flushing toxins out of your body. Just like ginger, garlic is also used to fight colds and flu.
We make use of these incredible superfood ingredients to bring an incredible flavor and a balanced and healthy diet. We hope that your eating becomes a positive experience, from what you are craving, to the knowledge of what you are putting into your body.
Broccoli
Broccoli is a nutritious vegetable that is loaded with a wide array of vitamins, minerals, fiber, and more.⠀⠀⠀⠀⠀⠀⠀
It's also a member of the cruciferous veggie family, which includes cauliflower, kale, Brussels sprouts, cabbage, and collard greens. This group of plants contains natural compounds linked to cancer prevention.⠀⠀⠀⠀⠀
Broccoli is unique in that it contains several nutrients essential for bone formation and the prevention of bone density loss. This is one of the most popular additions to every box at Woko Loco.
Zucchini / Zoodles
What draws most people to zoodles is that they're very low in calories and carbs. They provide a good source of vitamin C, vitamin A, vitamin B6, potassium and other essential nutrients. Just two cups' worth also provides about 15 percent of your daily dietary fiber needs. Plus, they are perfect for those that eat gluten-free!
Snap Peas
These peas are high in beta carotene and vitamin A. Retinol, which is a derivative of vitamin A, plays a pivotal role in the development of our immune cells, which fight off foreign invaders and keeps us healthy.
Snap Peas are a great source of vitamin K, which has been shown to not only aid in the creation of new cells in your bones, but also helps prevent fractures. Snap peas contain 18% of the daily recommended intake of dietary iron in one cup and are a guilt-free addition to your box.
Carrots
Carrots are a good source of several vitamins and minerals, especially biotin, potassium, and vitamins A, K1, and B6.
Carrots are substances with powerful antioxidant activity that have been linked to improved immune function and reduced risk of many illnesses, including heart disease, various degenerative ailments, and certain types of cancer.
As you can see, veggies can make a big difference in your eating habits! These are just a few of the many veggie options available at Woko Loco. Please don't hesitate to ask our team about any of the ingredients you're thinking about adding to your box when you visit!
We look forward to helping you craft your perfect box soon!